Hattiesburg Theft Crime Lawyers
If you have been arrested or charged with theft, you need the help of a skilled Hattiesburg criminal defense attorney. This is especially true if you have never been in trouble with the law before. You need to understand how the legal system works, what criminal laws say about your case, and how to best respond to police investigations, arrests, and charges. Without proper legal representation, you could end up not only facing incarceration, fines, and probation but with a criminal record that will affect the rest of your life.
At Johnson, Ratliff & Waide, PLLC, we have handled thousands of cases, and we know how to defend you. Our attorneys will ensure that law enforcement followed the proper procedures when they arrested you and that your rights were not violated. We will thoroughly investigate all facts and circumstances surrounding your case. Our team's role is to fight to have charges reduced or dropped or to secure a favorable verdict in court. We will do everything we can to prevent a conviction from affecting your life.
Call us for a free consultation with a Hattiesburg theft crime attorney at (601) 202-8570 or contact us online today.
Types of Theft Cases We Handle
Theft is the crime of taking or stealing someone else's property without their consent. It is committed with the intention to deprive the owner of such property, whether it involves stealing a vehicle, funds, rental real estate, or other belongings. Theft crimes can be prosecuted as misdemeanors or felonies, depending on the case. How they are charged generally depends on the monetary value of what was stolen.
Our firm has the experience necessary to defend clients charged with:
Shoplifting. This involves stealing merchandise from retailers and can involve not only criminal penalties but civil penalties as well when store owners seek damages.
Petit Larceny. Stealing property valued under $1,000 is considered petit larceny. It carries up to six months in jail and/or a fine of up to $1,000.
Grand Larceny. This crime carries up to five years in prison and a fine of up to $10,000 for property valued at $1,000 up to $4,999. Property valued at $5,000 up to $24,999 carries a prison term of up to 10 years and a fine of up to $10,000. For property valued at $25,000 or more, the prison term is expanded to up to 20 years.
Carjacking. Stealing a vehicle by force can result in a prison term of up five to 20 years along with a fine of up to $10,000.
Burglary. This involves breaking and entering with the intention to commit a crime. Depending on the circumstances, prison terms can range from three to 25 years. Burglary can include home invasions as well as breaking into other structures and even vehicles, trucks, boats, and more.
Robbery. This crime is committed by using force, threats, or intimidation against alleged victims. It is a felony carrying up to 15 years in prison. Armed robbery can carry even harsher penalties.
Dealing with Stolen Goods. You can be charged with this offense if you received, retained, or disposed of property that was stolen or that you reasonably believe to have been stolen. Charges can include both misdemeanors and felonies, depending on the value of the stolen property.
Don't Risk Your Future
Any theft conviction will leave you with a permanent criminal record that can seriously impact your future in terms of employment, housing, and other life opportunities. Such a conviction stigmatizes you as someone who cannot be trusted. This gives future employers, landlords, and others a reason to pass you over for other applicants.
Because of the serious consequences you face when accused of theft, you need to act quickly to protect your rights. Our firm has years of experience defending clients, and we will work tirelessly on your behalf. We understand the importance of our role in defending you against charges and will take every legal measure available in seeking a favorable outcome.
Contact us at (601) 202-8570 if you have been charged with a theft offense. We can fight to get your charges reduced or dropped, doing everything we can to prevent a conviction from affecting your life.
Why Choose Our firm?
What Makes Us Different
Multi-Practice Legal Services

Our firm is committed to helping you navigate a variety of legal matters across multiple practice areas.

Thousands of Clients Helped

Since its opening in 2000, our firm has successfully helped thousands of clients get the justice they deserve.

A Proven Record of Results

Our firm has recovered millions of dollars for victims of injury throughout the state of Mississippi.

Experience You Can Count On

With over 60 years of combined experience, we know how to fight for the results you need.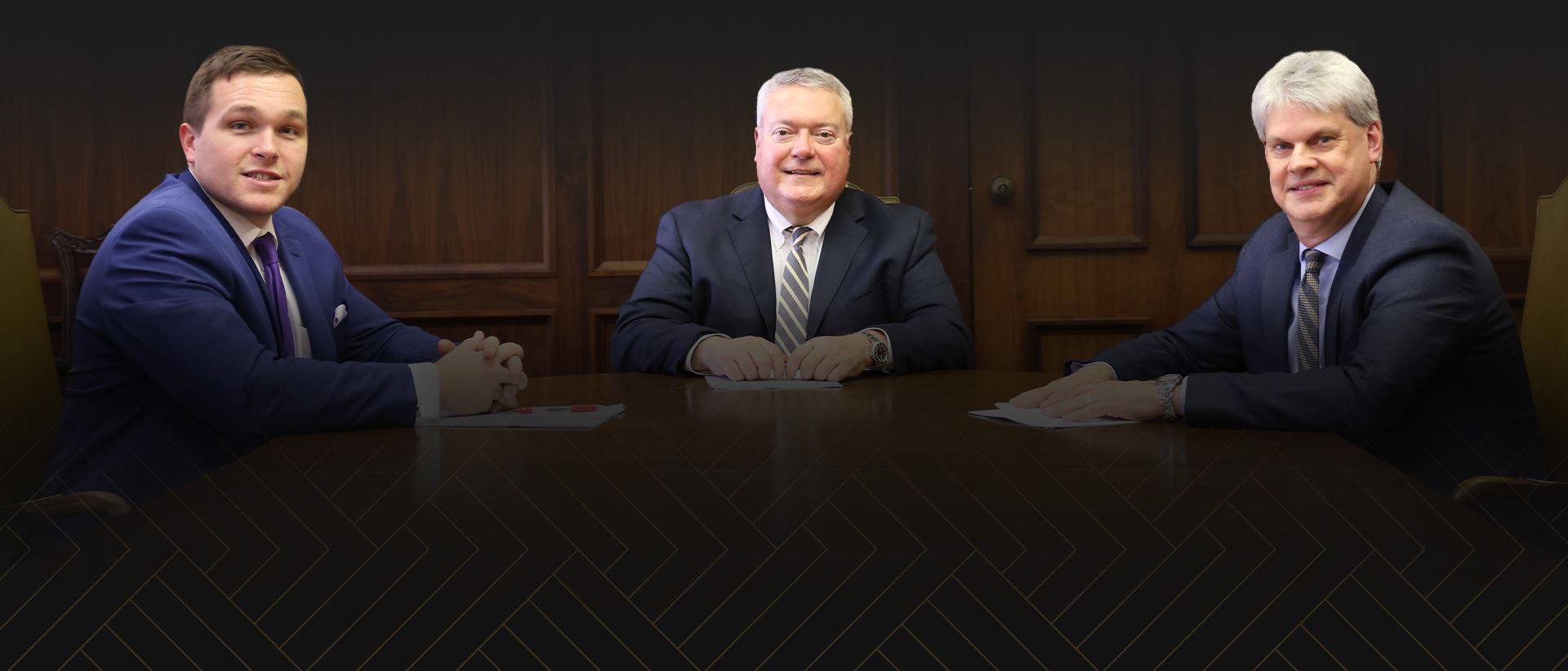 Take Your next step Contact Us To Get Started on Your Case Today