Hattiesburg Post-Conviction Lawyers
Being convicted of a crime is not the end of the line. It's an unfortunate fact that individuals can be wrongly convicted or given extremely harsh sentences in the judicial system. The reasons for these can be many, depending on the case. However, the system gives those who have been wrongly convicted or sentenced various types of judicial remedies to address such situations.
In Mississippi, these remedies provide individuals who feel they have been wrongfully convicted or improperly sentenced with the chance to seek relief from the court. Post-conviction relief may allow offenders to reduce the severity of their sentence or even be exonerated from their conviction.
If you believe you were wrongly convicted or overly sentenced, you can turn to Johnson, Ratliff & Waide, PLLC for competent legal help. Our legal team has built a reputation for skilled and tenacious representation in all types of criminal matters, including seeking post-conviction relief. With decades of experience, we know what to do and how to do it to help you with this critical task that has strong implications for how your future will unfold.
Post-Conviction Remedies in Mississippi
Post-conviction relief offers you the opportunity to potentially change the outcome of your case or sentencing.
Types of post-conviction relief in Mississippi include:
Expungement
Expungement is the process of sealing or physically removing criminal records from public view. To begin the process, applicants must submit an affidavit to the court requesting the erasure of the record and pay all necessary fees associated with processing it. If granted, expunged records will no longer appear on background checks and cannot be used against you for any purpose.
Appeals
An appeal is a direct challenge made against the legal decision or sentencing handed down by the court in the original trial. Appeals are based on claims that new evidence has been discovered after the trial has already occurred, that errors occurred during sentencing or conviction, or that faulty arguments were presented in court by either side's legal team. They are filed at higher courts and may go all the way up to the U.S. Supreme Court. Each higher court will review all evidence presented to decide whether any laws were incorrectly applied as well as determine any mitigating circumstances that were not taken into consideration earlier.
Motion for a New Trial
A motion for a new trial is made by filing a petition with the court where the original trial was held. This petition claims that some form of error occurred during the course of proceedings which resulted in an unjust outcome. As the petitioner, you must prove this claim beyond a reasonable doubt. If successful, a new trial will be ordered, and, depending on the nature of the case, it could result in acquittal, reduced sentence, or reprimand without a conviction being entered against you.
Plea Withdrawal
Plea withdrawal is used when an individual believes that by taking a guilty plea, an injustice has been done. This occurs when the original plea was made due to coercion, incorrect legal advice, or failure to understand the legal ramifications of the plea agreement. The court grants permission only when your reasons are compelling enough and it is convinced that substantial injustice would occur otherwise. If granted, it allows you to withdraw your plea and stand trial again to seek a fair verdict based on all evidence submitted during proceedings.
Habeas Corpus
Habeas Corpus prevents illegal imprisonment beyond the set terms specified within sentencing guidelines. It allows corrections officers to bring prisoners before the courts where judgments can be sought based on the latest developments relating to incarceration proceedings. This is an option available under the rights and liberties promised by U.S. law. It also serves the purpose of notifying jail authorities when declared sentences are deemed nullified due to errors.
How We Can Help
Post-conviction relief options are generally complex proceedings in which you will need a qualified attorney who is experienced in these matters. Our criminal defense team can help create effective petitions and cases on your behalf in seeking to right any wrongs that you may have endured in criminal convictions or sentencing.
Reach out to us for a free case evaluation with a Hattiesburg post-conviction relief attorney. Call Johnson, Ratliff & Waide, PLLC at (601) 202-8570 or send us an email today to get started.
Why Choose Our firm?
What Makes Us Different
Multi-Practice Legal Services

Our firm is committed to helping you navigate a variety of legal matters across multiple practice areas.

Thousands of Clients Helped

Since its opening in 2000, our firm has successfully helped thousands of clients get the justice they deserve.

A Proven Record of Results

Our firm has recovered millions of dollars for victims of injury throughout the state of Mississippi.

Experience You Can Count On

With over 60 years of combined experience, we know how to fight for the results you need.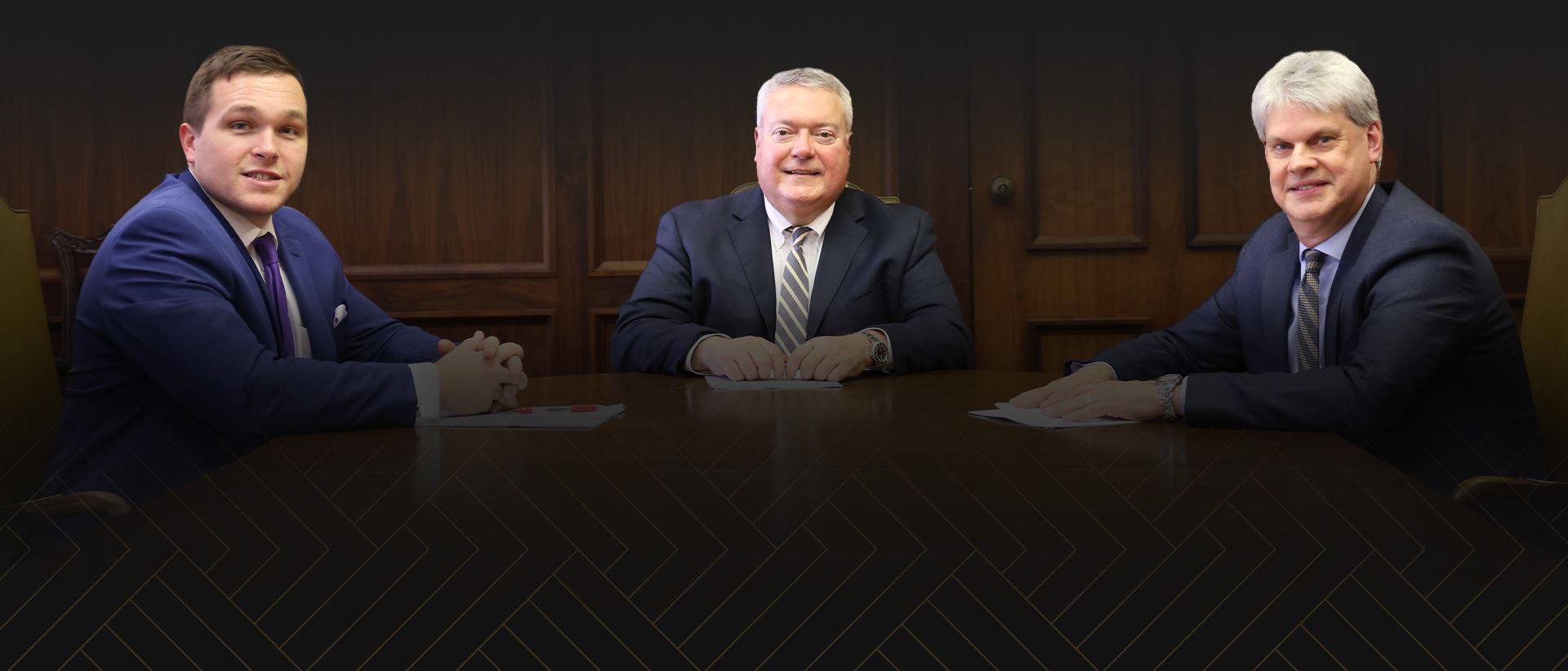 Take Your next step Contact Us To Get Started on Your Case Today