Hattiesburg Wrongful Termination Lawyers
The state of Mississippi recognizes and enforces the rights of employees to be free from wrongful termination. Wrongful termination, also known as illegal discharge or breach of an implied contract, occurs when an employer terminates an employee in violation of state or federal law.
Losing your job for legitimate reasons is never easy. It can be a major blow to your livelihood and the ability to support your family. When it occurs illegally, it becomes an injustice that can add enormous stress to your life. However, legal options exist in which you can seek to remedy the matter. At Johnson, Ratliff & Waide, PLLC. Our lawyers for wrongful termination have extensive experience in handling wrongful termination cases in and around Hattiesburg. If you have been wrongfully fired from your job, you may be entitled to compensation for lost wages and other damages.
Schedule a free initial consultation with a Hattiesburg wrongful termination attorney by calling (601) 202-8570.
Wrongful Termination in Mississippi
Wrongful termination is a breach of law in Mississippi that occurs when an employer terminates an employee for reasons that violate state or federal laws. Mississippi state law requires employers to have just cause for terminating an employee and prohibits employers from terminating employees based on certain protected characteristics, such as race, age, gender, national origin, and disability. Under state laws, it is illegal for employers to terminate employees for discriminatory reasons or in violation of public policy. Additionally, employers are not allowed to fire employees who have reported illegal activities or workplace safety violations.
Federal laws prohibit employers from terminating employees due to their membership in a protected class or their participation in activities related to labor unions or other advocacy organizations. Additionally, if the employer has violated any written agreements with the employee such as employment contracts or handbooks, this could also lead to a case for wrongful termination.
For example, on a federal level, Title VII of the Civil Rights Act prohibits employment discrimination due to gender or race. The Age Discrimination in Employment Act (ADEA) prohibits discrimination against workers 40 years old and older.
What Can You Do?
If you believe you have been wrongfully terminated as an employee, several steps are available to you to right this wrong.
These can include:
File a complaint with the proper government agency with evidence of discrimination and/or violations of contractual obligations;
Consult with a wrongful termination attorney knowledgeable in employment law to ensure that you are properly represented throughout any proceedings and that your legal rights are protected;
Keep detailed records of any communications from your former employer, including emails, meetings, texts, or phone calls as evidence for any potential case against them.
You must file a complaint with the proper government entity before you can proceed to file a wrongful termination lawsuit in court against an employer. In Mississippi, the agency you must file your complaint with is a field office of the federal Equal Employment Opportunity Commission. The EEOC may assist in resolving issues between you and your former employer through mediation or other dispute resolution methods. Our firm can also provide legal guidance about a potential court case that can be filed against your former employer as well.
Protect Your Rights as an Employee
Being wrongfully terminated can be a devastating experience, both emotionally and financially. If you believe you have been unjustly fired from your job, it is important to understand your rights and take appropriate legal action. At Johnson, Ratliff & Waide, our experienced Hattiesburg wrongful termination lawyers are dedicated to fighting for the rights of employees who have been treated unfairly by their employers.
When you choose our firm to handle your wrongful termination case, you can expect:
Extensive knowledge of Mississippi employment law
Personalized attention and support throughout the legal process
Thorough investigation and gathering of evidence to build a strong case
Aggressive representation in negotiations and in the courtroom
Commitment to achieving the best possible outcome for our clients
Don't let your employer get away with wrongful termination. Contact us today to schedule an appointment with our experienced attorneys and take the first step towards protecting your rights and seeking justice.
Need Help? Call Johnson, Ratliff & Waide, PLLC.
At Johnson, Ratliff & Waide, PLLC, we understand the challenges that wrongful termination can pose, and we are committed to being your advocates in pursuing justice. If you believe you have been wrongfully terminated, don't hesitate to contact our Hattiesburg office for a confidential consultation. Let us provide you with the legal support and representation you need to protect your rights and seek a fair resolution.
If you have been wrongfully terminated in Mississippi, contact us for a free consultation. Our attorneys are here to help you with your wrongful termination case and will work diligently to secure an optimum result.
Schedule a free initial consultation with a Hattiesburg wrongful termination lawyer by calling (601) 202-8570.
Why Choose Our firm?
What Makes Us Different
Multi-Practice Legal Services

Our firm is committed to helping you navigate a variety of legal matters across multiple practice areas.

Thousands of Clients Helped

Since its opening in 2000, our firm has successfully helped thousands of clients get the justice they deserve.

A Proven Record of Results

Our firm has recovered millions of dollars for victims of injury throughout the state of Mississippi.

Experience You Can Count On

With over 60 years of combined experience, we know how to fight for the results you need.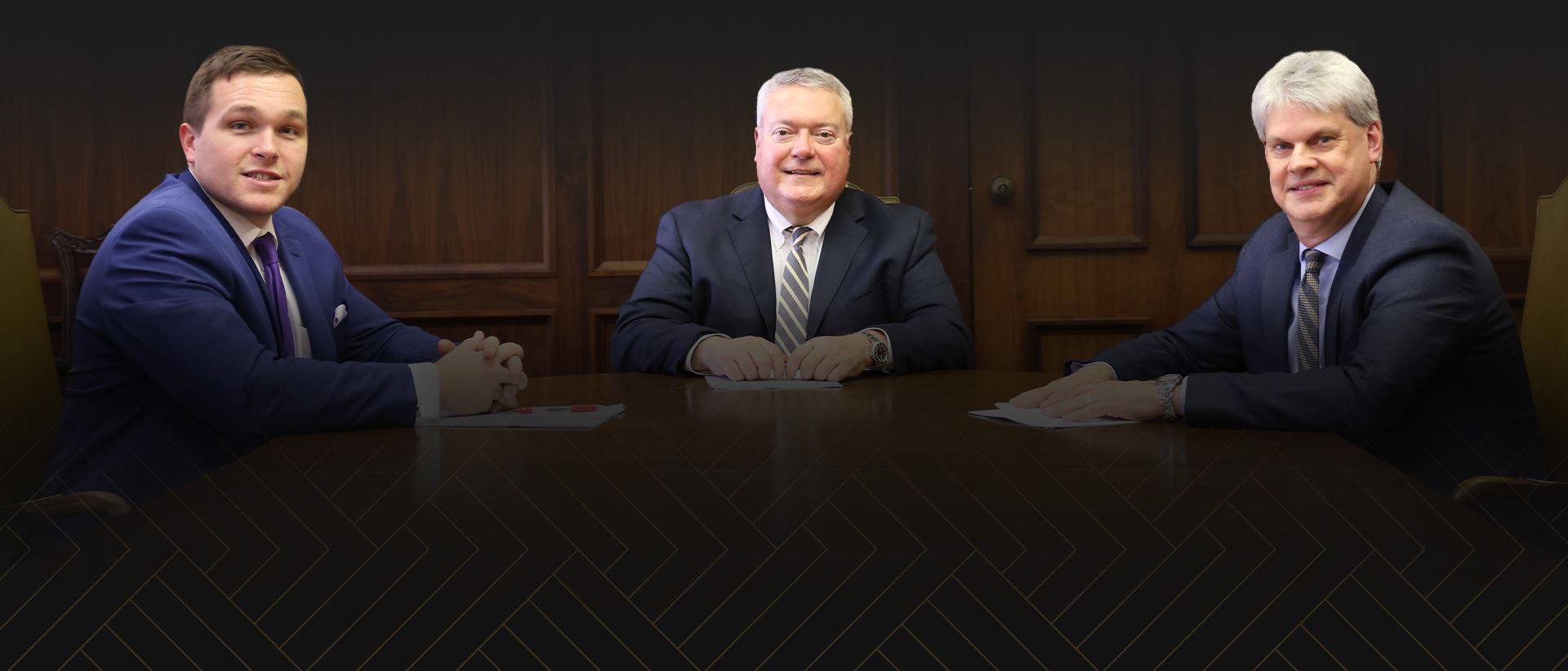 Take Your next step Contact Us To Get Started on Your Case Today