Hattiesburg Workplace Harassment Attorneys
At Johnson, Ratliff & Waide, PLLC, we understand the importance of maintaining a safe and comfortable work environment for all employees. When workplace harassment exists, it can have a devastating impact on your mental and emotional health, affecting your work performance and willingness to carry on in the face of a negative environment. You may experience fear, anxiety, and stress due to the mistreatment you receive from your employer or co-workers.
Our legal team is committed to providing the highest quality legal representation for those who have experienced workplace harassment in and around Hattiesburg. Our attorneys are dedicated to protecting your rights and finding the right solutions to address and resolve your case through proper legal action. We understand the sensitive nature of these types of issues and bring decades of knowledge and trial skills to bear on helping you seek the justice you deserve.
Call us at (601) 202-8570 to schedule a free initial consultation with one of our Hattiesburg workplace harassment lawyers today.
What Is Workplace Harassment in Mississippi?
Workplace harassment is an issue that is unfortunately all too common in Mississippi. It can come in many forms and is illegal according to Mississippi law as well as federal law. Employers must recognize the various laws they must abide by when it comes to protecting their employees.
According to the U.S. Equal Employment Opportunity Commission, workplace harassment is unlawful when the offensive conduct becomes a condition of continued employment or when the conduct is severe or pervasive enough to create a hostile work environment.
Additionally, the Department of Labor does not permit harassing conduct by anyone in the workplace, including co-workers, contractors, and customers. Overall, workplace harassment involves offensive conduct directed at an employee by co-workers, supervisors, or even non-employees.
Types of Workplace Harassment
Workplace harassment can include but is not limited to:
Sexual Harassment. This type of harassment occurs when unwelcome sexual advances, requests for sexual favors, and other verbal or physical conduct of a sexual nature are present in a work environment. Emotional distress and/or physical harm due to such behavior can constitute sexual harassment.
Racial Harassment. Racial harassment is any unwelcome verbal or physical conduct based on race that creates an intimidating or hostile work environment for employees. This could include offensive jokes, slurs, epithets, or name-calling regarding someone's race or color.
Gender-Based Harassment. Gender-based harassment usually involves unwanted behavior related to how a person looks, dresses, or acts based on their gender identity rather than the sex they were assigned at birth. It is also considered gender-based harassment when job opportunities are denied because of someone's gender identity.
National Origin Discrimination. National origin discrimination involves treating someone unfavorably because they come from a particular country or part of the world. It can be based on looking like you are from a certain ethnic group even if you are not, having a certain accent or mannerisms associated with a national origin group, or being mistaken for having ancestry from another country.
Age Discrimination. Employers cannot treat workers differently based on age when it comes to making decisions involving hiring, training opportunities, promotions, and retirement plans, among other criteria, if the worker is over 40 years old.
Retaliation. Retaliation is any form of discrimination against an employee for reporting incidents of workplace misconduct, including workplace discrimination. You should not suffer negative repercussions as a result of doing what was right by speaking up against injustice.
Discrimination based on sex, race, age, religion, ethnicity, or disability constitutes workplace harassment that violates Title VII of the Civil Rights Act of 1964, as well as the Age Discrimination in Employment Act (ADEA).
Additionally, sexual harassment violates Title IX of the Education Amendments of 1972. Employers must also be aware of federal and state anti-discrimination laws that protect workers from abuses such as unequal pay, wrongful termination, and medical leave abuse.
Mississippi Employers
In Mississippi specifically, employers must ensure compliance with the following:
The public policy exception of the Mississippi Workers' Compensation Act, which prohibits employers from retaliating against an employee who files a claim for workers' compensation benefits.
The Mississippi Human Rights Protection Act, which covers discrimination based on race, sex, age, handicap, or national origin.
The Equal Pay Act, which protects employees from wage disparities based on their gender.
The Employment Security Law, which proscribes certain practices an employer can take with respect to hiring and firing decisions.
Any violation of these laws is considered workplace harassment that can result in legal action against the employer. An employment lawyer at Johnson, Ratliff & Waide, PLLC can help assess your situation and provide counsel regarding any applicable labor laws if you believe you have suffered harassment in the workplace. We can help you proceed with legal action to seek justice and protect your employee rights. .
Talk to an Experienced Employment Lawyer Today
Contact us today to schedule a free consultation with one of our experienced attorneys. We are here to answer any questions you may have and are committed to providing you with the best possible legal representation. Don't hesitate to reach out to us. We are here to help.
Why Choose Our firm?
What Makes Us Different
Multi-Practice Legal Services

Our firm is committed to helping you navigate a variety of legal matters across multiple practice areas.

Thousands of Clients Helped

Since its opening in 2000, our firm has successfully helped thousands of clients get the justice they deserve.

A Proven Record of Results

Our firm has recovered millions of dollars for victims of injury throughout the state of Mississippi.

Experience You Can Count On

With over 60 years of combined experience, we know how to fight for the results you need.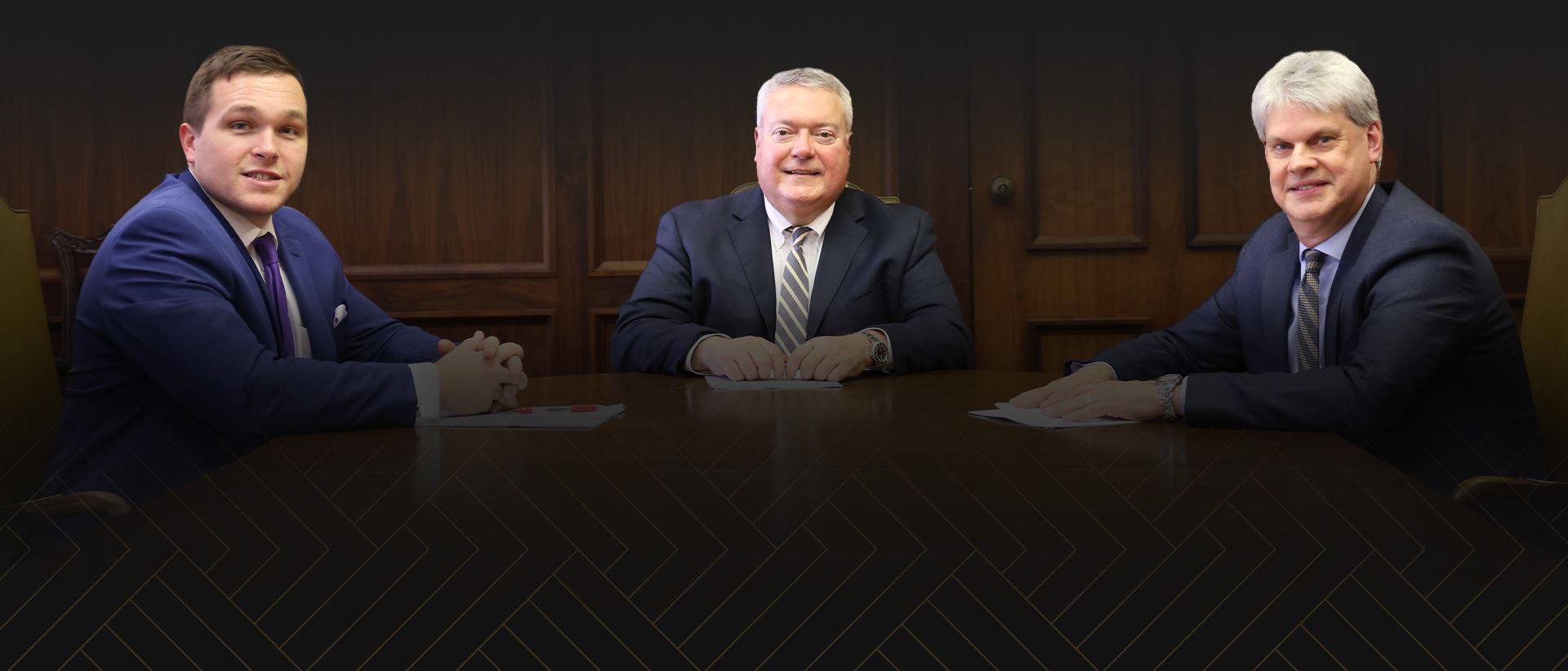 Take Your next step Contact Us To Get Started on Your Case Today